---
The Talking Writing Prize is an annual contest that celebrates the diversity online of original, personally driven writing.
---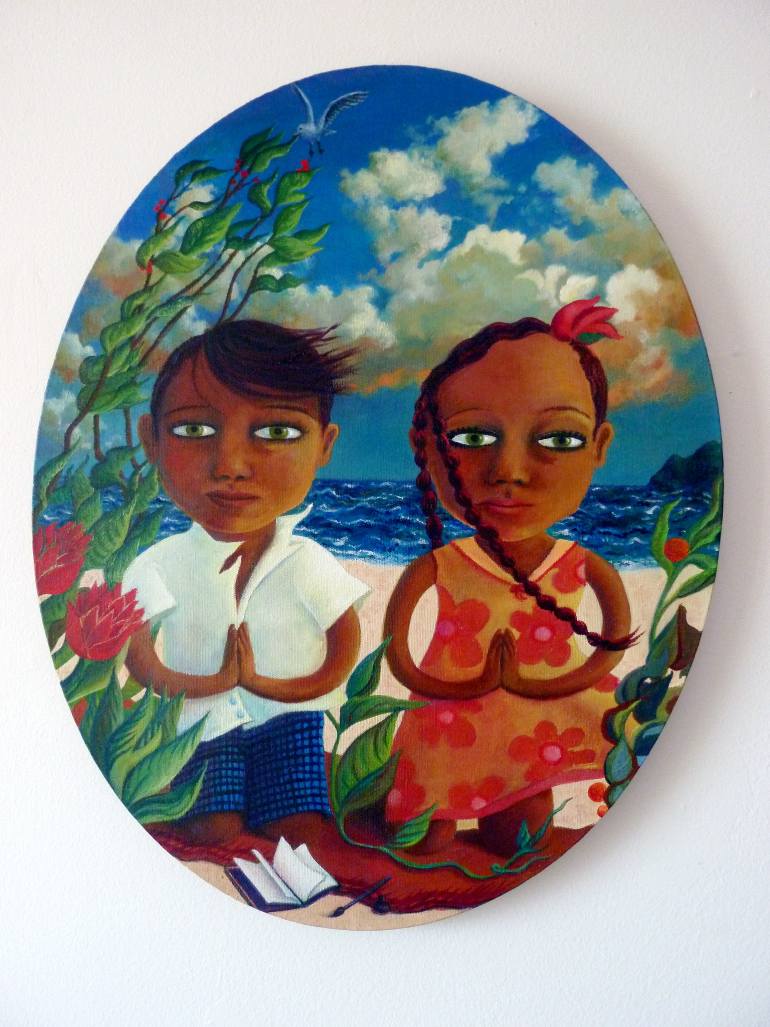 TW 2017 Contest
How do you tackle life's Big Questions? This year's Talking Writing Prize spotlights essays on Writing and Faith, a popular annual theme at TW. Writers are welcome to explore a wide range of issues—mortality, belief, culture of origin, atheism—as part of a personal meditation about soul searching through words:
Talking Writing Prize for Personal Essay
Topic: Writing and Faith
Length: up to 2,000 words
Judges: Ausma Zehanat Khan and TW Editors
Submissions are now closed.
---
Guest Judge: Ausma Zehanat Khan
"I'm interested in work that highlights both the practical and transcendent aspects of faith in daily life," says Ausma Zehanat Khan, our guest judge for this year's personal essay contest.
Ausma Zehanat Khan earned her doctorate in international human rights law with a specialization in military intervention and war crimes in the Balkans. She also formerly served as Editor in Chief of Muslim Girl magazine, helping to reshape the conversation about Muslim women in North America.
A British-born Canadian and former adjunct law professor, Ausma now lives in Colorado with her husband. She writes the award-winning Esa Khattak/Rachel Getty mystery series and the Khorasan Archives fantasy series. Among the Ruins (St. Martin's Press, 2017) is her latest novel.
As guest judge of TW's 2017 contest, here's what she's looking for:
I'm interested in work that highlights both the practical and transcendent aspects of faith in daily life—from ordinary moments to extraordinary awakenings, from the painful and inconvenient to the humbling and sublime. As the editor of Muslim Girl magazine, these were the aspects of the lived reality of faith that I found most compelling in storytelling. With my mystery series featuring a Muslim detective as a lead character, I explore the intersection of faith, culture, and politics—and the impact of these issues on the lives of vulnerable communities. Essays that explore these themes will be of great interest to me.
---
General Contest Guidelines
Since its debut in 2010, Talking Writing has showcased personal essays and other endangered forms of literary and journalistic writing.
TW editors believe strongly in building a community that promotes literary culture all over the Web—and the world. TW features have been reprinted in Salon, Ebony, and the Huffington Post, among other online media sites. TW issues have featured interviews with Jennifer Egan, Robert Olen Butler, Terry Tempest Williams, Connie Willis, Andrew Lam, Caitlin Moran, and many others. TW also publishes poetry, fiction, and the work of visual artists and photographers.
All contest submissions are reviewed by top TW editors and considered for publication in the magazine.
Submit all entries at talkingwriting.submittable.com. The $15 fee for each entry offsets administrative costs and supports ongoing publication of TW.
Enter as many pieces as you like, although each entry requires a separate submission and contest fee. Simultaneous submissions are fine, too, as long as you notify us immediately if your piece is accepted elsewhere. We'll consider unpublished works only, and all entries must be in English.
Include only the title of your piece and page numbers on the first page and in the header. Author names, bios, and cover letters will not be seen by contest readers or judges until the winners have been selected.
Prizewinners receive a cash award and publication in Talking Writing. 
---
TW Contest Winners for 2016

Talking Writing Prize for Flash Fiction
Topic: Absurd Stories
Judge: Meg Pokrass
Winner: Nyanka Joseph for To Be a Snake in Winter
Talking Writing Prize for Personal Essay
Topic: Mental Illness
Judge: Mark Vonnegut
Winner: Jane McCafferty for Unleashed
TW Contest Winner for 2015
Talking Writing Prize for Hybrid Poetry
Judge: Amy King
Winner: Elisabeth Weiss for The Anna Fragments
 TW Contest Winners for 2014
Talking Writing Prize for Flash Nonfiction
Judge: Dinty W. Moore
Winner: Stephen Brown for How Can I Miss You When You Won't Go Away?
Talking Writing Prize for Advice Writing
Judge: Emily Toth
Winner: Ruth Carmel for Misdirection
TW Contest Winners for 2013
Talking Writing Prize for Flash Fiction
Judge: Joanne Avallon
Winner: Charlotte M. Porter for Deaf Uncle
Talking Writing Prize for Creative Nonfiction
Topic: Family Life
Judge: Lorraine Berry
Winner: Drew Ciccolo for Paige
TW Contest Winners for 2012
Talking Writing Prize for Short Fiction
Judge: David Cameron
Winner: David Meischen for Agua Dulce
Talking Writing Prize for Nature Writing
Judge: Steven Lewis
Winner: John Gredler for Glistening Scar
---
Small Print
By submitting a contest entry, you agree that if your piece is a prize winner or is selected for publication, Talking Writing, Inc., will acquire First North American serial rights, the right to put it or portions of it on the TW website, and the one-time, non-exclusive right to include it in a TW anthology, should there ever be one. All other rights are retained by the author.
You also warrant that your piece is an original work, is solely owned by you, and has not been previously published.
Contest image for 2017: Many thanks to Jill Slaymaker, a featured artist in TW's Spring 2017 issue, for allowing us to use her work here. Published with artist's permission only.
---
Specimens of Chromatic Wood Type, Borders, Etc.
Specimens of Chromatic Wood Type, Borders, Etc.They appear via the Public Domain Review.